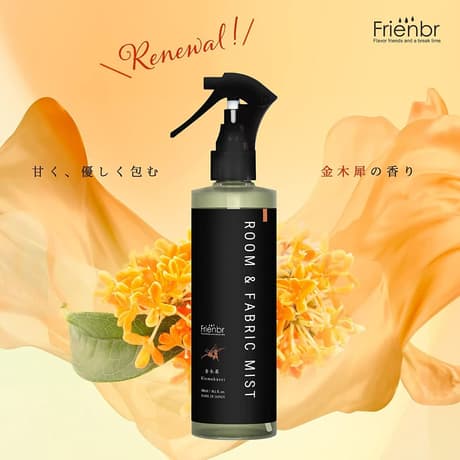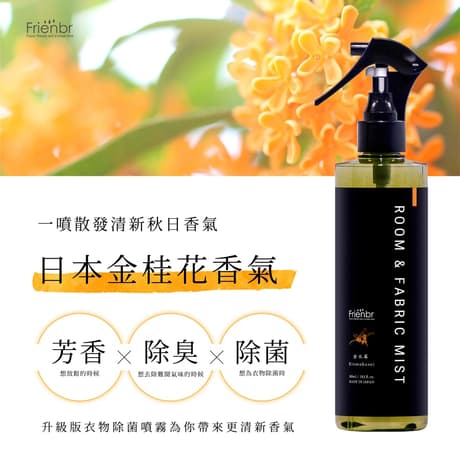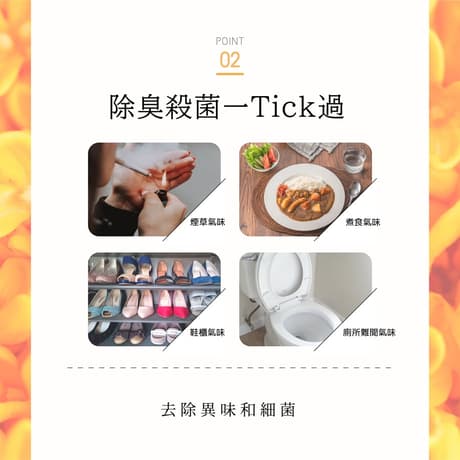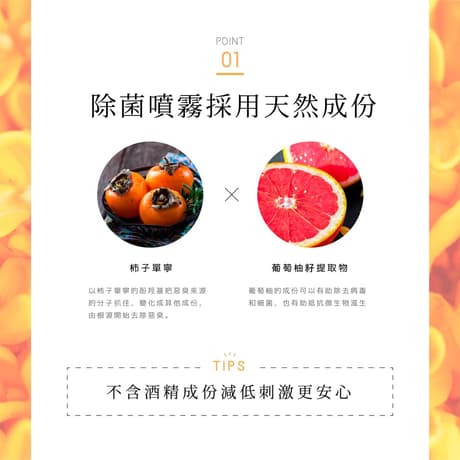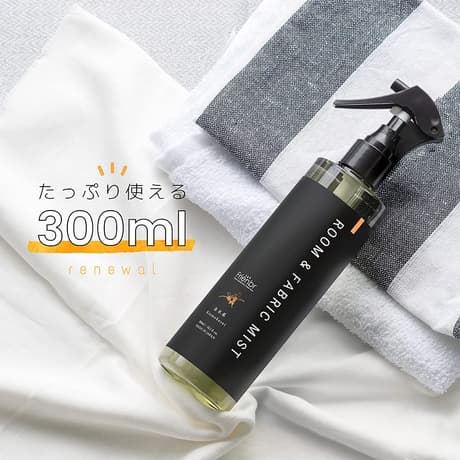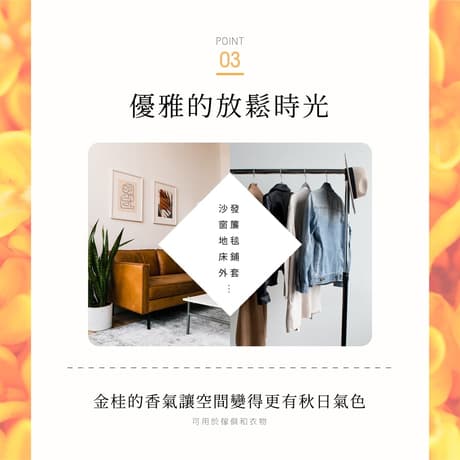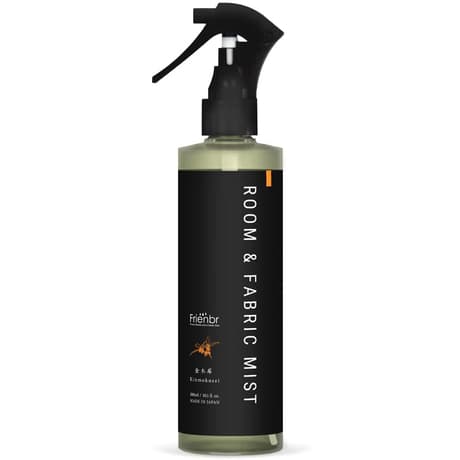 Frienbr Room & Fabric Mist Osmanthus(300ml/10.1fl.oz.)
Renewal of the popular "Room & Fabric Mist Kinmokusei(Osmanthus fragrans)
Details
💡Japan's most popular fabric mist Osmanthus(Kinmokusai)
The renewed version, which is alcohol-free and more hypoallergenic, comes in a generous 300 ml package. Therefore, one bottle can be used for a long time.
In addition, naturally occurring grapefruit seed extract, which is effective in sterilization and antibacterial activity, was added, while the oyster tannin-derived extract, which is effective in deodorization, was retained.
A small amount is sufficient to achieve the desired effect.
💡Osmanthus Fragrance - The Secret of Its Popularity

Osmanthus(Kinmokusei) is in season in autumn. Its sweet fragrance is so popular now and in the past that it is used as an air freshener and aroma.
The scent of Osmanthus is said to have a calming effect on high spirits, irritability, tension, and anxiety, and can be expected to have a relaxing effect, which is indispensable in today's stressful society.
*Effects and feelings vary from person to person.
💡Attraction of Frienbr Room & Fabric Mist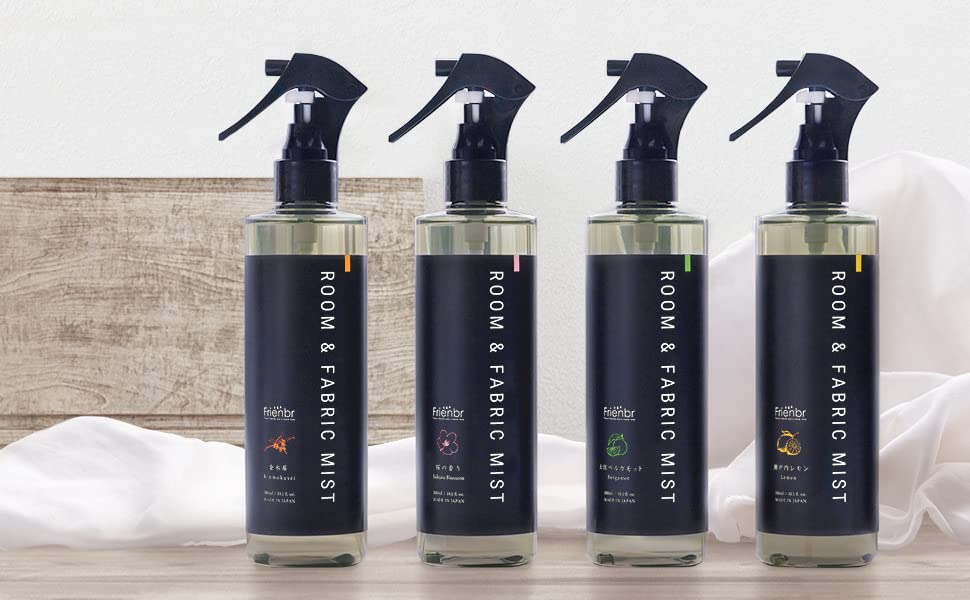 Room & Fabric Mist is produced in Japan and uses naturally occurring oyster tannin as the deodorant ingredient.
This spray-type mist contains deodorizing and disinfecting ingredients along with fragrance ingredients, so it removes bothersome odors while enjoying the misty fragrance that spreads through the space.
Simply spray the mist to clean the air, maintain a fresh space, and renew your mind!
*Not all bacteria can be removed.
💡Not Just for Spaces! Eliminate unpleasant odors from fabrics, too!
Unpleasant odors such as tobacco, humidity, and body odor are prevalent in living spaces. In addition, the smell of food tasted deliciously during a meal can be unpleasant when it lingers after the meal.
Simply spraying mist on such a living space will quickly transform it into a refreshing space and refresh your mood!
Furthermore, this product can be used not only for spaces but also for clothes and fabrics. Therefore, even household goods such as clothes, curtains, and sofas can be kept fresh at all times!
💡How to enjoy Frienbr Room & Fabric Mist
On mornings when you wake up from sleep and don't feel refreshed, simply spray the mist and experience a refreshing awakening!
When you need to refresh yourself while studying or working, a simple swipe of the mist will bring back your morning refreshment.
Just one bottle at the entrance is convenient both when you go out and when you come home. A quick spray when you leave the house, instead of cleaning the air, will make you look forward to coming home!
The enclosed space inside a car is a place where odors can easily spread. Spraying mist blocks odors that can easily spread!
The fashionable package design makes it look good as part of the interior design.
*A maximum of 5 items can be purchased for this product.